NIGERIA'S NAIL-BITING PRESIDENTIAL POLL
02/16/23, Kayode Soyinka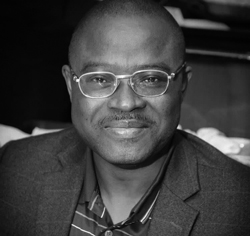 Global attention will be focused on Nigeria as the Presidential and State elections take place this February. President Muhammadu Buhari is ending his second term. By May 29, he would have spent the constitutional eight years in office and bow out to return to his village in Daura to tend to his cattle. His eight years in office have been anything but excellent. The country was in a terribly bad shape when he took over in 2015. And it was largely because of that that he garnered the support that got him into office - Nigerians were largely fed up with the inept and corrupt Goodluck Jonathan's government, and they wanted a change.
Buhari's programme that he sold to the electorate promised to give them that change. But it wasn't to be. The promises were largely unfulfilled. The war against terrorism, especially the Boko Haram insurgency in the north-eastern part of the country, which had started while Jonathan was in office, and which Buhari had boasted during his election campaign to put an end to, not only continued but intensified for quite a long time. Remember the Chibok school girls who were kidnapped from their dormitories in the Jonathan era? Some of them have not been rescued up till today. The economy has been in shambles. The Naira has devalued so drastically. In the parallel market as I write, it was exchanging at the rate of N943 to the British Pounds Sterling. And there is no sign of any action being taken by government to do something about it. It's like they have no clue on what else they can do to stem the fall of the Naira. Fuel shortage in a country that is the largest producer of oil and gas in Africa is now so common and acute that long queues are forming again at fuel filling stations across the country.
The health sector has not improved. Under Buhari, health tourism has spiked more than ever before. The President himself has been leading by example on this. Right from the beginning of his administration he chose, at the slightest opportunity, to catch the presidential jet to London for medical check-up. The presidential jet is parked at the London airport for days or weeks at great expense to the people and country. One doesn't need to ask about the state of the Nigerian hospitals then when the No. 1 citizen of the country doesn't have confidence in using any of them for his medical needs. Not even the presidential Aso Rock clinic that they spent billions to equip is good enough to take care of the president. One can only imagine what ordinary Nigerians suffer when they go to public hospitals.
Nigeria has some excellent medical doctors scattered around the world. But because of the lack of conducive environment and adequate equipment in their country to work with and get job satisfaction, there has been continuous exodus of medical doctors and nurses away from the country. Having used Nigerian taxpayers' money to train them, they flee the country to other climes, particularly in Europe and the United States and countries like Australia and Canada, where the pay is better, and they can work with modern state-of-the-art equipment, in better environment, and get better job satisfaction.. Nigeria under Buhari has suffered serious brain drain, perhaps more than any other government in Nigerian history. Highly skilled professionals are leaving the country in droves. It was recently advertised in Nigerian media that the United Kingdom wanted to recruit teachers from Nigeria!
In fairness to Buhari he tried in infrastructure development like roads and building rail transportation. But some of these have come with their own problems too, like several derailments that have been witnessed. It should be said that he did not start the rail projects. Jonathan started them. And Buhari continued them. He should be given credit for building the second Niger bridge which previous governments had promised but never delivered. The Igbo easterners, who didn't like him at first because he naively said publicly that since they did not vote for him in the 2015 election, they should not expect anything from him, would remember him, at least, as the president who gave them the second Niger Bridge.
Apart from the Boko Haram insurgency in the northeast, banditry has become so rampant across the country under the Buhari administration. The country has witnessed kidnappings for ransom, and it has come on a scale never known or seen before and many have lost their lives. The highways are no longer safe. Even trains are hijacked, and passengers taken as hostages for ransom. Moreover, there is the issue of the Fulani herdsmen who go about rampaging across the country. Armed with AK47 and sometimes on their motorbikes, they sack farms, and forcefully take over farmers' lands and kill hundreds of villagers. In some parts of the country, there have been invasion of churches during which scores of worshippers were gunned down. Nigeria now ranks high among countries that are notorious for the persecution of Christians. These are sad developments Nigerians will for a long time remember the Buhari years for.
They cannot wait to see the back of him and another person to take over. He is no doubt a gentleman, and unlike some heads of state or presidents before him, he can be said to be incorruptible. But unlike his first coming as a military head of state, he has been a very weak democratically elected president. He failed to tackle Nigeria's numerous challenges. He allowed himself to be surrounded by some cabals who deceive him and influence his policies wrongly. Nigerians consider him as nepotistic, especially in the public service appointments he made. Nigeria is in so much debt, (internal and external) that it will be a Herculean task for the next government to sort it out. This is the Nigeria that Buhari is leaving behind. Whoever takes over from him on May 29 will have to tackle and find quick solutions to these challenges.
Nigeria is big and so diverse. So, it must be expected that there would be divergent views and interests. In fact, one of its biggest asserts is its diversity. There is an inherent democracy in the temperament of the country. This is reflected in the array of personalities who have come out to succeed Buhari. So many of them representing so many interests. But of them all only three or four should be considered as serious contenders or front runners. They are former vice-president to President Olusegun Obasanjo, Atiku Abubakar; a former governor of the south-eastern state of Anambra, Peter Obi; a former senator and former governor of Lagos state; Ahmed Bola Tinubu; and a former deputy speaker of the Federal House of Representative and former governor of Kano State Rabiu Kwankwaso. The four will slug it out to become Nigeria's next president.
On paper, the strongest two are the Peoples' Democratic Party's (PDP) Abubakar and All-Progressive Congress's (APC) Tinubu. They are both veteran politicians and experienced master political strategists and campaigners, with loads of money to spend to grease their way to office and power, if need be.
Abubakar is from the Fulani tribe in the north like outgoing Buhari. He has been a perennial presidential contender, having contested and lost five times in the past. So, this is his sixth time. And he is battling seriously to win even though he carries the baggage of a politician who cannot be trusted, and whose integrity has always been in doubt. He is flying on a presidential ticket of a party that is so badly divided, still tearing itself apart on the eve of elections. To win a presidential election in Nigeria, contenders must get the ethnic and religion balance right. Abubakar, a Muslim, has chosen a Christian from the south-south part of the country to run with, the governor of Delta State, Ifeanyi Okowa. It will be unthinkable that Nigerians would allow a Fulani man to take over from another Fulani man. Or a northerner to take over from another northerner. It is an unwritten rule that the presidency must rotate between the north and the south to keep the fragile unity of the country intact. In the unlikely event that Abubakar wins this election, it will be an historic victory because it would be the first time this would happen in the country's democracy - northerner taking over from a northerner. And it will be a proof that Nigerians are now ready to vote for anyone regardless of his or her religion and ethnic background. Abubakar is therefore banking on massive support from across the huge north. And with Okowa, Christian, and from the south, he is hoping that he can get sympathy and support especially from the largely Christian south. One of his wives, Titi, is a Yoruba from the southwest.
However, all these are conjectures. Why? Because of the Tinubu factor. Tinubu is a Yoruba Muslim from Lagos. He has a support base that is very strong in the south-west of Nigeria. A region that has the second largest voters in this election. He has a running mate from Abubakar's northeast region, Kashim Shettima, who is also a Muslim, and a former Governor of Borno State. It means he is flying a Muslim-Muslim ticket, which is a big gamble in a country like Nigeria. But the choice of Shettima also has another intention - to divide the support base of Abubakar in their northeast region and the whole north, if possible. Tinubu has been bold to go for a Muslim-Muslim ticket especially at a time like this when the country is sharply divided along religion and ethnic lines. Tinubu, it must be said, has a wife, a senator, who is a Christian and a pastor. He is therefore convinced that his Muslim-Muslim gamble will pay off in the end.
As expected, the Christian Association of Nigeria (CAN) has come out critically against it. In particular, northern Christians have strongly condemned it, believing that it clearly shows the political class does not believe that the north has Christians qualified or good enough to be vice-president, and, like someone bluntly put it, "they have made us look like slaves to northern Muslims."
However, apart from the choice of Shettima, Tinubu needs the support of the northwest to add to support from the south-west if he is to have a good chance of winning and becoming the next president. It was that combination, a clever alignment of pollical forces, that eventually made Buhari president in 2015 after losing on three previous occasions and vowing not to contest again. The northwest has the largest number of votes in this election. Like Abubakar, and his antecedents, despite his political sagacity, Tinubu too might find it difficult to pass the trust and integrity test - grassroots politician though he is.
However, apart from these two political juggernauts, for the first time since the Second Republic, there is a real third force in this vibrant Nigerian presidential election. It is in the name of Peter Obi, who has chosen the smaller Labour Party as the platform to use. Obi was running mate to Abubakar in the 2019 presidential election under PDP. The same ticket would have emerged again in this election, but when Obi saw the handwriting on the wall that he would not be able to beat Abubakar, with his war chest, he left the PDP to contest under Labour. Obi is the integrity and trust man. A more acceptable face of politics in Nigeria. His support base is from the southeast where he comes from. He is an Igbo from the so-called Biafra region. Besides the southeast, he has become so popular across the country, especially among the youths, some of whom were behind the ENDSARS Movement of 2021. The ENDSARS youths took on the government in massive protests across the country for days until they were infiltrated by armed soldiers who sprayed bullets at them to stop the protests. Some lives were lost. The youths were protesting police brutality and among the four candidates, they have adopted Obi as their candidate of choice who will give them the new Nigeria they crave for. Obi's supporters fancifully call themselves, the OBI-DIENTS.
But the question is: Can he beat Abubakar and Tinubu? Now, that will be decided at the polls. It will be a political revolution in Nigeria if that happens. And an Igbo president might just be able to put an end to the Biafran agitation and bring peace to the Igbo southeast - solving one of Nigeria's greatest challenges. Some have already described him as the third runner who has become the front runner. Obi makes this election very exciting. If he is able to attract votes from the liberal north central, he might just be capable of squeezing votes from Abubakar and Tinubu that there may not be a clear winner and Nigeria might, for the first time, go for a re-run between the leading two candidates to decide who the next president will be.
As for Kwankwaso, his strongest base is his home state of Kano, where he was governor for eight years. And he did well there. He laid a good foundation for his successors to build on. There is no doubt that with his Kwankasiya Movement he has some support there. But it will not be surprising that he would lose out because when his supporters see where the pendulum is swinging, they might decide to throw their support behind either Abubakar or Tinubu. These are exciting times in Africa's largest democracy. Whoever wins should be better than the outgoing President Buhari.
Comment on this story