SERENA AND VENUS WILLIAMS: END OF AN ERA
02/16/23, Bunmi Akpata-Ohohe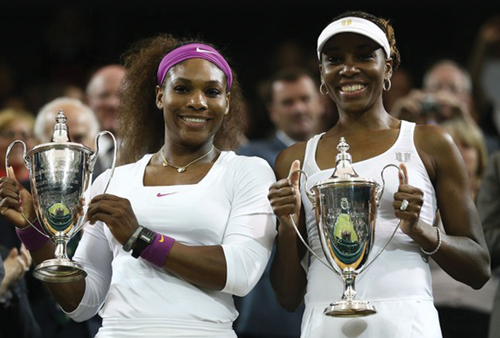 Sister act: perennial winners of Wimbledon's Singles and Doubles' crowns
Africa Today's veteran Wimbledon reporter and diaspora editor, Bunmi Akpata-Ohohe, pays tribute to the greatest sister act in tennis.
The tennis world will miss the Williams Sisters - Serena and Venus - who have reached the end of their careers. Serena has already bowed, out while Venus is on the verge of doing the same as her participation in tournaments are becoming blighted by injuries. The two sisters have dominated the game for decades particularly at Wimbledon, US and Australia Opens, all major grand slams.
Few sporting individuals, maybe Muhammed Ali and Tiger Woods, have been more chronicled as Serena and Venus Williams. Serena Jameka Williams, 41, admitted that her senior sister is her inspiration. "I don't know," said Serena, "I wouldn't be Serena if there wasn't a Venus. She is the only reason that Serena Williams existed."
As a precocious talent, unknown in big tennis circuits, Serena's first Wimbledon and French Open wins came in 2002. She also claimed the Australian Open title for the first time in 2003. These wins clearly announced her arrival as a big female tennis player to be reckoned with. Remarkably, her big sister Venus was her opponent in all three finals. Serena secured one of the longest all time careers at the top level of the women's tennis. She is behind only one outstanding female player; her 42-year-old sister, Venus Ebony Starr Williams. With the illustrious careers of these two sisters, it is remarkable how much individuals count and can make a difference. The Williams sisters are one of the most momentous and treasured sport personalities of the 20th century. They made colossal impact not just in tennis, but all sports worldwide. 
While dominating their sport for nearly three decades, Venus and Serena also changed it! The sisters' combination of power, vigour, speed, and finesse and their ability to use those attributes on court shook the Women's Tennis Association fraternity to its core, forcing competitors back to the drawing board, particularly to the gymnasium. The sisters have inspired countless tennis competitors (Black & White girls) to pick-up the racket for the first time, in a sport that had been dominated predominantly by upper class white male and female players and coaches; an expensive and costly sport.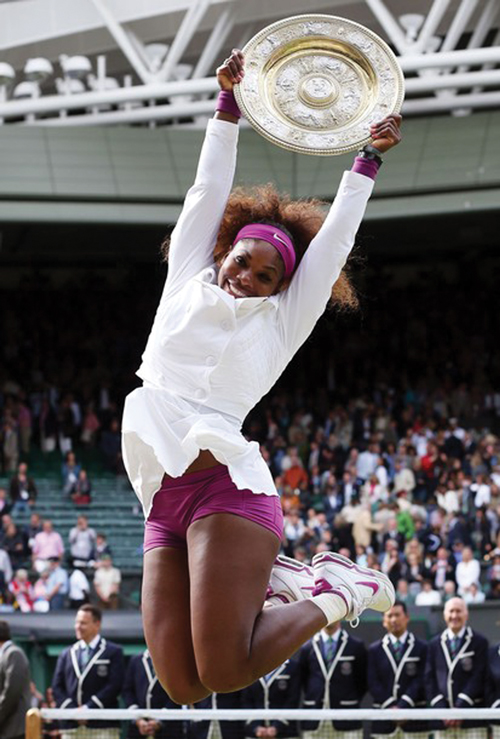 That Serena, a seven-time Wimbledon singles champion, and Venus, a five-time Wimbledon champion, are black women, first and second female African American grand slam champions since Althea Gibson in 1958, in a sport that was closed to blacks at the topmost level for generations, is that much more than extraordinary. Even though Serena has quit or, as she said, "evolving away from tennis", whichever lingo the Grand Dame of tennis chooses, the undeniable facts are, over the course of her historic career that has traversed nearly three decades since its humble beginnings on that community courts of Compton, California, USA, Serena, has done so much for tennis than winning grand slams and trophies. She transformed the sport, transcended the sport, turned professional aged 14 in 1995 and won her first grand-slam title, aged 17, and 350 days at the US Open in 1999 and was ranked number one for six years. Her last big victory in the Australian Open 2017, was achieved when she was two months pregnant with her daughter, Olympia Ohanian, now five-years-old.
Serena remains the greatest on and off the court. She's no doubt the greatest female tennis player of all time in the Open-Era and biggest earner in women's tennis to date, earning a total of $94.5 million (£78 million) in prize money and much more in endorsement - these attainments are no mean feat, which, according to sports leading figures, may to endure for years to come.
For tennis authorities and sundry insiders, Serena Williams is the story that just keeps on recuring. However, despite all this, there are folks - detractors and disparagers alike- who have maintained that despite 23 Grand Slam singles titles to her name - the most by any player in the Open Era - she is still not an icon of the Women's Tennis Association tour (WTA). In their reckoning, she did not shatter the legendary Australian Margaret Court's record of 24 Grand Slam singles titles won - the highest number of Grand Slam singles titles won in the history of women's tennis.
Indeed, Serena was in the mix to win her 24th grand-slam singles title, which would have equalled the record held by Margaret Court and ended a mission that has engrossed her followers and the world's media. Yes, Serena fell short of the all-time record of 24 grand slams. But so, what? It certainly makes no difference to Serena's legacy. Even though Serena hasn't played much in recent years, reminders of her legacy are ever present for all to see.
Margaret Court dominated the women's game during the 1960s and did well during the Open Era too. Thirteen of the singles titles she won were from the Amateur Era (pre-1968), and she won 11 majors in the Open Era. But one more thing about Serena Williams is that she won a handful of grand slams in women's doubles too, having won the Australian Open four times, the French Open twice, the Wimbledon six times and the US Open twice. All her doubles titles came with Venus Williams as partner. Contrasting her with many other greats, Williams' success is not only limited to singles, therefore, as she and Venus formed one of the greatest ever doubles partnerships the world of tennis has ever seen. They won 14 grand slams together despite playing a limited doubles schedule. The pair have also won four Olympic gold medals each. Overall, Venus has five Olympic medals (four gold, one silver), while Serena has four gold medals.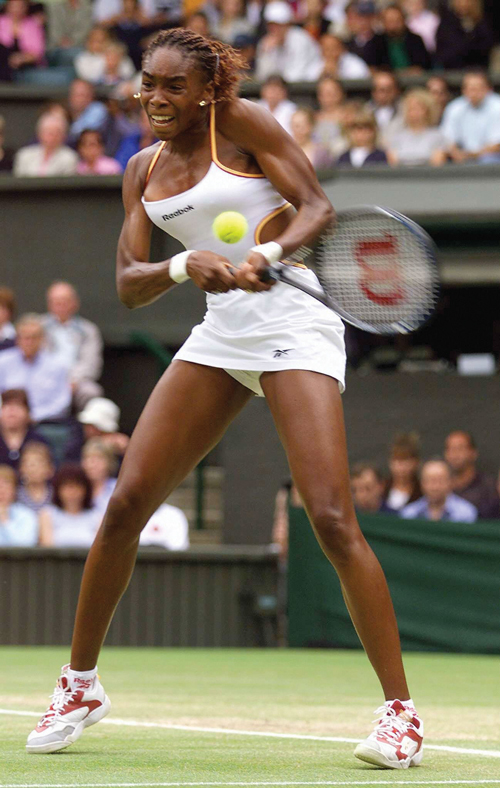 At the 2021 US Open in New York, which presumably would be her last, countless supporters who jam-packed the Arthur Ashe arena held airborne golden balloons spelling GOAT: Greatest of All Time. However, for the Williams sisters, one would say that their most enjoyable outing is playing at the Centre Court in Wimbledon, where the tennis stars dominated, inspired and smashed numerous records and collected a number of trophies far beyond the rest of the field. At a stage it was starting to look embarrassing.
Comment on this story